Labeling
Do you know you can save cost even in labeling(UPS Code, Labelling) by CNPACKSEND.
CNPACKSEND have laser printers to print good labels/stickers for your goods/carton. Go by steps:
– By adding inventory to your amazon seller account, then by verifying quantity price and condition.
– Get your labels in PDF.
– Send us the labels in PDF , let CNPACKSEND labeling the goods
We can help make sure you are fully Amazon compliant by servicing any of your labeling needs. Some common examples are
Suffocation Warning
Ready to Ship
Made in China
Sold as Set
Custom Text Label (i.e. simple text / Expiration / lot #)
Get more about labelling services INFO@CNPACKSEND.COM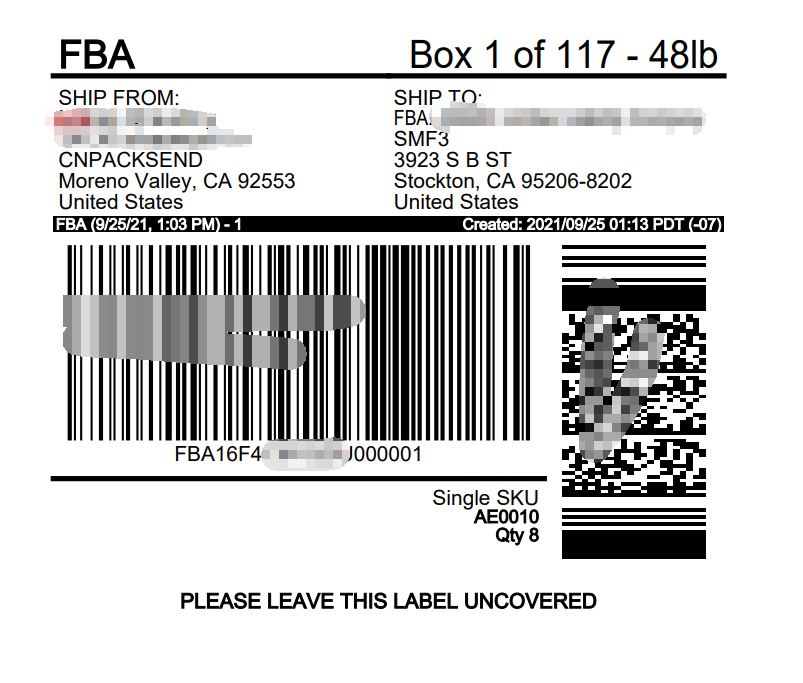 FBA SHIPPING LABELS