CNPACKSEND have tailor-made our FBA warehouses layouts, designed for efficient and effective operations, having designated areas for racking, block stacking, pick and pack activities, with space to facilitate the sorting of assorted cargoes. We have both ambient and climate controlled storage areas for Cosmetics, Fashion & Accessories and Electronics.We have connecting with more than 300professional warehouse located in most of main city in China, like Shenzhen, Guangzhou, Shanghai, Ningbo, Beijing, Wuhan, Hongkong…etc, with dedicated usage cargo lifts and loading bay facilities.
We provide the following warehousing services:
· Third Party Warehousing: Ambient And Environmentally Controlled Warehousing.
· High Security And Alarmed Storage Areas For High Valued Cargoes.
· Complex Pick And Pack Operations To Order (FMCG / Foods / Electronics / Fashion Logistics)
· Daily Replenishment For FMCG Goods.
· Regional And International Distribution Center For Operations
· Barcode Scanning For Accurate Inventory Management.
· Re-Labeling And Bespoke Repacking Services.
· Material Purchasing Services..
· Garment Hanging And Price Tagging.
· Order Processing,Import/Export Documents, Custom Invoice & Delivery Order Printing.
· Courier Shipments Handling And Arrangement.
· Quality Control And Inspection Services.
· Inventory Management:(Reports On Receiving / Delivery, Movement, By Lot/Product/Department, Stock Balance And By Date Etc)
· Inventory Control:(Reports On Expiry Date, Reordering Level, Stock Aging, Stock Allotment, Product Quota Etc)
· Trans-Loading And Cross Docking Services
· Special Sized Cargo Handling.
· Stretch Wrapping And Palletization.
· Public Warehousing Storage Services.
· Licensed Dangerous Goods Handling And Warehousing.
CNPACKSEND.COM Providing warehouse services in US(LA).
Compare with Amazon warehouse fee. Here's CNPACKSEND.COM'S WAREHOUSE FEE IN US:
1-6 months (Short term storage) : $0.69 a Cubic Foot Per Month
6 months + (Long term storage) : $1.50 a Cubic Foot Per Month
Amazon's Monthly Storage Fees: updated 2/27/18
January – October
Standard Size




$0.64 per cubic foot

Over Size




$0.43 per cubic foot

November – December

$

2.35

per cubic foot!
$

1.15

per cubic foot!
Amazon's Long Term Storage Rates:
August 15
February 15
Units in fulfillment centers
six to 12 months
$11.25 per cubic foot!
August 15
February 15
Units in fulfillment centers
365 days or longer
$

22.50

per cubic foot!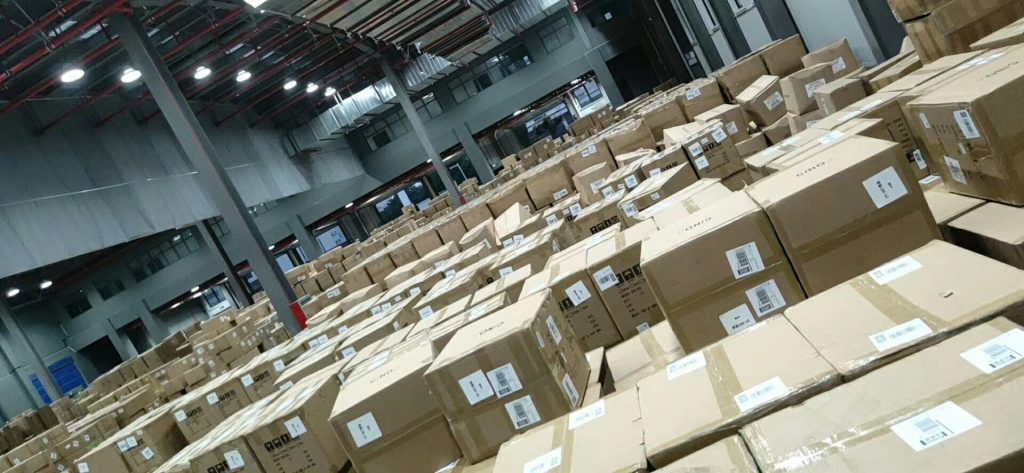 CNNPACKSEND FBA WAREHOUSE